Life, evolution and the topics of science and religion from a unique, friendly, adventurous and non-religious perspective
Gareth Rosser
Welcome to Planet Lifandé! - My name is Gareth Rosser and I am working to write, illustrate and self-publish this series of books with all my personal enthusiasm about the meanings and adventure of life through science from a non-religious perspective.
A Humanist perspective essentially. Though I like to think of myself as an Atheist first and Humanist next because it seems to be a responsible answer and makes sense as a positive cause that follows from atheism. I can't think of a word for Humanism on Planet Lifandé though, because there are more than one species walking about and talking on modern Lifandé. That's an interesting challenge to the idea of Humanism though, isn't it?
Everything is up for challenge! ... I'm not writing these books to hammer home any firm, set ideas - I'm aiming for the opposite, which is to gently knock on set ideas and open things out to further question within and then away from these stories.
I hope children will explore Lifandé and come away with less firm answers than they had before and many more vibrant questions to confront their place in our own remarkable and
real
life with.
"Is this real?" was a great question from one of our daughters while reading the first book. I just love that it spurred that kind of wide curiosity in her.
So L, I, F and E spells "LIFE" - With "L" representing tiny Microbes, with some not all that much changed from how life started out in a small corner of this far away world, while no one was looking. Followed by Fungi straight up represented by "I" and quietly getting on with more than we might imagine. "F" is a branching shape for Plants and "E" with its top, middle and bottom, represents the Animal kingdom on Lifandé.
Exploring things "on Lifandé", means some large doses of poetic license at times and no scientific facts (even from Edna here) should be taken as hard facts that can be held as true back here on Earth. The idea is to explore really big and challenging topics about life in a bold and friendly, very distant environment that encourages us to return to, turn to, approach and explore these ideas for ourselves and make up our own minds based on the facts around us that we can find for ourselves here on Earth.
I'm using Amazon's Kindle Direct Publishing scheme which means that the printing, the purchasing and delivery of my books are all handled by Amazon through any of their stores worldwide.

Watch and listen to the whole of the first book narrated by Heledd Bianchi.
Paperbacks are £4.25 printed and shipped by Amazon, with the Kindle version either £1.99 or FREE with the purchase of the paperback via Kindle Matchbook.
Books published so far:


Read FREE / Buy via Amazon
Read FREE / Buy
Read FREE / Buy

LIFandE Explore
Plants on Lifandé
Coming soon

LIFandE Explore
Animals on Lifandé
Coming soon

The first book, followed by one for Microbes, Fungi, Plants (coming soon) then Animals (coming soon) will establish the world of Lifandé.

I then plan to explore many more finer details of life on Lifandé and also to explore important and challenging topics relating to life from a non-religious perspective.

I've jumped ahead with this book to try plunging into more detail about how evolution works.

I've jumped ahead with this book to try tackling the challenging topic of abortion. I hope I have approached it in a responsible and balanced way.



Read FREE / Buy
Read FREE / Buy
Watch and listen to LIFandE: Explore Abortion on Lifandé narrated by Heledd Bianchi

These latest two books refer to a poem that I wrote and recorded myself reading some years ago. It is published in full as the conclusion to LIFandE: Explore Rainbow Frogs on Lifandé and hinted at in the last pages of LIFandE: Explore Abortion on Lifandé.

Here it is on YouTube:



Explore the natural selection of moths when their environment changes above and how natural selection is much more than random chance below.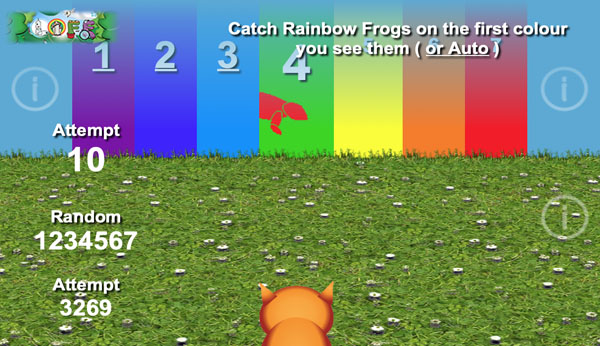 What information do we collect when you use or visit our website?
LIFandE.net does not collect any data from your visit. I have disabled site statistics on my web host and have no cookies in place.

Third party items embedded on pages, like Youtube and Amazon links will probably track your use of and visits to them.


Privacy Policy

Copyright © 2019 Gareth Rosser